Welcome to Revival Fabrics
Spend $50 or more for
FREE SHIPPING
to
US
locations, use promo code
freeship50
at checkout!
(overnight ship excluded) Vintage Fabrics 1920's - 1970's
Featured
collection
Best
Sellers
Featured
collection
Best
Sellers
customer reviews

I was very pleased with such a smooth purchase! My vintage fabric is so pretty and I can't wait to sew it in to a dress from a 1940s pattern.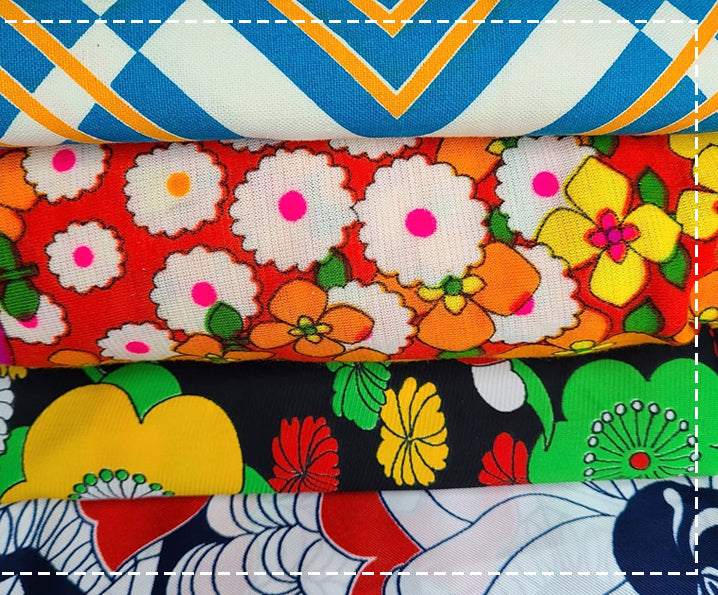 about us
We hunt and gather so you don't have to.
Revival Fabrics is your online fabric store for authentic mint condition vintage fabrics and retro fabrics from the 1920s - 1970s. All our fabric is original, we do not deal in reproductions, only great looking mint condition vintage fabric makes into our inventory.
Indie designers --- Our vintage fabrics are unique. Just like the one-of-a-kind creations your customers crave. Hollywood costume designers call on us for our large inventory of authentic 1920's - 1950's cotton, vintage fine fabrics, and fabulous retro fabric from the 1960s - 1970s.
Be sure to also check out our line of vintage sewing patterns, vintage bed linens, and vintage kitchen textiles.
Looking for something special? Just ask, we may have it.
read more